Contact
What is the best way to contact Fasthouse?
Customer Service is most reachable by email at support@thefasthouse.com.
We can also be reached by telephone during our business hours at 661-775-5963. Business hours are 9 a.m - 5 p.m PST. Monday - Friday.
Can I visit Fasthouse HQ?
Yes! Our showroom is open to the public during our normal business hours. We are located at 28757 Industry Drive, Valencia, CA 91355.
Orders, Shipping and Returns
Route Package Protection
We are offering Route Package Protection on all orders. By selecting this option in your cart or at checkout, your items will be insured and protected once it leaves our warehouse. By turning this off, your package will no longer be protected by Route and Fasthouse is no longer liable for any lost, stolen, or damaged orders.
Where is my order?
All order information and tracking links will be sent to the email provided at check out.
Can I return or exchange my order?
Items can be returned for refunds or exchanges within 60 days of purchase. Items must be unworn, in the original condition, and with tags attached. Please use returns.fasthouse.com for your returns! This does not include sale items.
Can I return or exchange my Closeout/Discontinued Items?
Sales on Closeout/Discontinued Items (Garage Sale) can be returned for Store Credit. Items are not eligible for exchange.
Do you offer expedited shipping?
Yes, we offer Next Day Air and Two-Day shipping for additional costs. This only applies for US shipping. Orders must be placed before 1PM PST to go out same day. Weekend delivery not guaranteed.
Do you ship internationally?
We ship to most of the world except Australia and Japan, where you can purchase Fasthouse products from local dealers.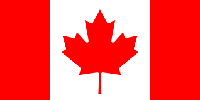 Canada Customers:
Our minimum order amount to ship to Canada is $250.
My package has been stolen, now what?
Fasthouse is not liable for any stolen packages.
The tracking on my package has not moved, now what?
Your order might be lost or stuck in transit. We are more than happy to file a claim for you, email us at support@thefasthouse.com for more info.
My pant buckle broke, how can I fix it?
Fasthouse will supply a new buckle at no cost to you. We recommend taking it to a tailor to sew it back on.
My gear is damaged, can you help?
Please contact customer service regarding any damaged items. Requests for damaged items must fall under our warranty time frame. Please send information and photo evidence to support@thefasthouse.com.
Policies
RETURN POLICY:
Items can be returned up to 60 days after purchase through our Return Center. Items must remain in an unworn, original condition and must have their tags still attached. Items sent back in unacceptable conditions (worn, dirty, old, etc) will have their return voided and be charged for the exchange. Non apparel items are not accepted for return.
WARRANTY POLICY:
Items that arrive damaged or do not hold up to Fasthouse standards will be eligible for replacement, discount, or refund depending on the case. Please note self-inflicted damages do not qualify for replacements. We will evaluate damaged items that fall within 120 days of purchase (4 months). Items outside of that range will be excluded from our warranty application. For inquires on damaged items, please email all information and images of items to support@thefasthouse.com.
CANCELLATION & ORDER POLICY:
Orders cannot be cancelled or altered after you receive your Order Confirmation. Please contact support@thefasthouse.com if you have any questions.
ID Kits
What is an ID Kit?
Our ID Kits are the customized name and number printing we press on our Moto and Mountain Bike jerseys.
Can I exchange my customized jersey?
No, ID Kits sales are FINAL. If you have any questions about the concern or fit of your jersey, please contact our customer service.
Is a jersey required with an ID Kit purchase?
A jersey is highly recommended with an ID Kit purchase unless one is being sent to us. We do not sell or send the ID Kits out separately.
Can I send in my jersey to be customized?
Yes. If you have a previous Fasthouse jersey that you want customized, order an ID Kit online and ship your jersey to: Fasthouse, 28757 Industry Drive, Valencia, CA 91355 Attn: ID Kit.
Can you print on other jerseys?
Unfortunately, we can only customize Fasthouse jerseys at this time.
Can I get a different color for my name?
Yes, we have different color vinyl available but require approval. Request colors in the special instructions.
Are logos available?
Logos are available at an additional cost but require approval.
Can I expedite my ID Kit order?

Upgraded shipping can be added to ID Kit orders but does not expedite the customization process. Shipping will only be rushed after the ID Kit process.
Can I put an ID Kit on your apparel?
Unfortunately, we can only customize Fasthouse jerseys at this time.
Discounts
How do I score a discount?
A 10% discount code will be emailed to you when you subscribe. You can find the email signup form at the bottom of our website.
Can I use two discount codes on one order?
No, only one discount code is allowed per order.
Can I get free shipping?
Orders over $125 are eligible for Free UPS Ground Shipping to the continental U.S. with discount code "FREESHIP".
Do you offer a Military or Emergency Services discount?
Yes, please email support@thefasthouse.com with badge or ID verification to receive a discount code.
Do you offer crash replacement?
Fasthouse offers a discount for crash replacement on items up to 4 months after purchase. Please email support@thefasthouse.com for more information.
I forgot to add a discount code, can you add it?
Orders can be edited until you receive your Shipping Notification. Orders that have a tracking label and number cannot be altered. Requests are not guaranteed. More information can be found under our Cancellation Policy.
Sizing
How does your gear fit?
Our gear is described as having an athletic and tapered fit.
I'm in between sizes, which one do I pick?
Whether it be our apparel or gear, our rule of thumb is to size up. If it doesn't work out, no problem. We have a great returns system that you can find HERE.
What are your Moto Gear types?
Carbon is our entry level gear; we recommend it to anyone trying out riding.
 Our Grindhouse is our tried and true. Whether you're on the track or just riding around. Grindhouse is a great intermediate riding set.
A step up from our Grindhouse line, the Speed Style gear is great for those crossing the bridge from intermediate to expert. With lightweight material and max comfort, this gear performs at a high standard.
We recommend our Elrod gear for experts and for those who live on two wheels. It is the most form fitting and provides the most stretch of the three types of gear.
Sponsorship & Events
How do I become a sponsored rider?
Sponsorship is offered through an application process. Applications open in September and close early November.
What is Day in the Dirt?
Day in the Dirt is a three-day race that takes place every year on Thanksgiving weekend at Glen Helen Speedway. More information can be found at dayinthedirt.com.
What is Day in the Dirt Down South?
Day in the Dirt Down South is a three-day race that takes place in March in Dade City, FL. More information can be found at dayinthedirtdownsouth.com.
Do you sponsor or attend any other events?
You can find Fasthouse at Day in the Dirt, Mammoth Motocross, Surfercross, Two-Stroke Nationals, the TDS Enduro and many more!
Other
Why is it showing a double charge on my card?
If you did not receive an order number or confirmation email after checkout, then your order may not have gone through. If you see multiple pending authorizations, it could be that you entered your billing information incorrectly and tried multiple times. Pending authorizations will be removed from your bank account within 3-5 business days.